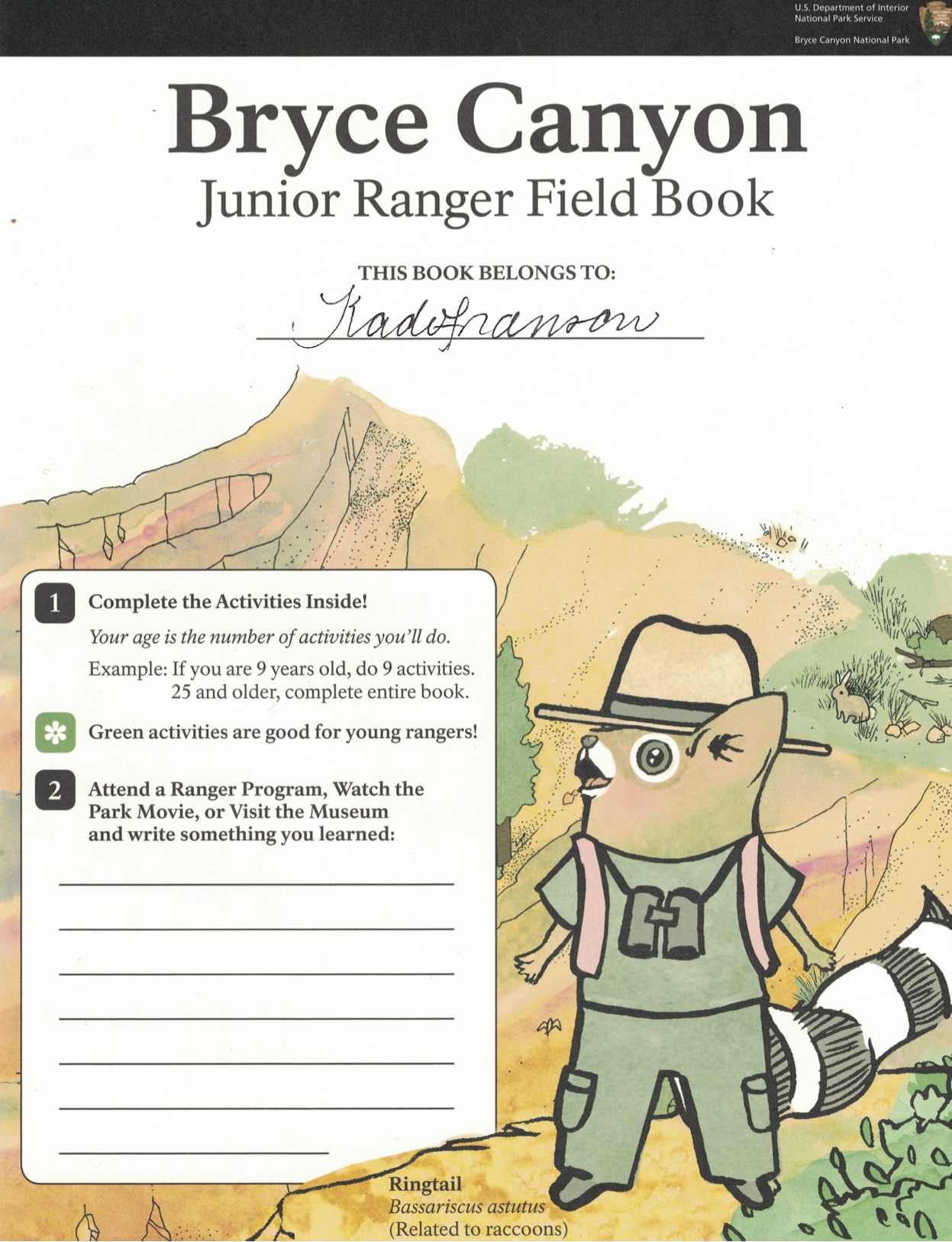 Bryce Canyon Junior Ranger Field Book
The following illustrations are samples from a booklet created for the Bryce Canyon National Park Junior Ranger program. I collaborated with Visual Information Specialist Peter Densmore (content & design), to produce a 20 page field book with the common goal of fostering place-based eco-literacy in children. Watercolor and ink, 2018/19. Read in full.
Randi Ringtail the Ranger
The main character is an androgynous, anthropomorphized, ringtailed cat, (technically in the raccoon family).
Creeping Barberry, detail
Humans of Bryce Canyon, detail
Welcome Sign at the Junior Ranger Center
Pledging in Junior Rangers!
Once the book is completed, kids are instructed to visit a Park Ranger to go over their work. If it is satisfactory, they are pledged in as Junior Rangers.